Water & Land
Body acceptance is a key component of Sierra Hot Springs and all of our pools are clothing optional.
Children are allowed in the Temple Dome Warm Pool between 11am and 6pm and at the Phoenix Baths 24 hours per day. Children under 15 are not allowed the Meditation Pool, the Temple Dome Hot Pool and the Sauna which are adults only areas.  Families with children should read our Kids' Code of Conduct prior to arrival.
We have over 600 acres bordering National Forest land, so biking and hiking possibilities abound.  During winter, nearby cross-country skiing is another attraction, and our location is less than one hour from major Tahoe ski resorts.  Sierra Hot Springs is a non-profit organization maintained and operated by a group of resident workers. Our goal is to provide stewardship for this sacred land.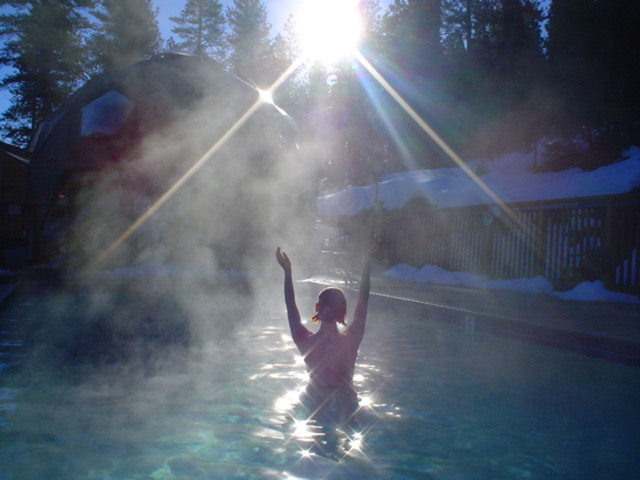 Pool Cleaning Schedule
Our facilities will be closed on Monday and Tuesday for deep cleanings.
The Temple Dome Hot Pool, The Temple Dome Warm Pool and The Meditation Pool are all open from Wednesday to Sunday, and closed Monday and Tuesday along with the rest of the resort for cleaning and safety measures.