Do you allow alcohol?
Alcohol, drugs and pets are not permitted. (No pets may be left in vehicles.)
What do you mean by clothing optional?
In the tradition of Native American, Japanese onsens and European hot springs, our soaking pools area is clothing-optional. This includes the dome, adjacent pool, sauna, showers, cold plunge, surrounding decks and meditation. Nudity is common, but by no means mandatory.
 Please consider some hot springs etiquette…
Respect privacy and modesty. Many are sensitive about their bodies and not used to the vulnerability of nudity. Bathing suit or not, one inappropriate glance can be offensive enough to ruin another's experience. Cameras and the taking of photographs in the bathing area are not permitted for this reason.
Be mindful of the quiet. We cherish the quiet contemplation and relaxation these waters bring and many guests travel long miles specifically to reach the peace and silence of Sierra's springs. Quiet conversation can be held outside of the Dome area and in all outdoor areas.
Save sexual activity for your private room. Sierra is a romantic place and we love that. We find physical expressions of love can cause great discomfort when on display. Please reserve all sexual activity for the privacy of your room.
Is Sierra Hot Springs a nudist colony?
Clothing is optional and nudity is common in the Sierra Hot Springs pools and pool area. Clothing is required in all other areas of the property. Sierra Hot Springs is not a nudist organization, and guests are encouraged to choose whatever clothing option is most comfortable for themselves.
When is Sierra Hot Springs open?
Sierra Hot Springs is open Wednesday through Sunday and closed on Mondays and Tuesdays.
Is smoking allowed?
Smoking is restricted to a specific area by the Lodge parking lot and the Temple Dome Dressing Room.
Can I make a fire or bring candles?
Open fires, candles and camp stoves are strictly forbidden.
What time should campers arrive?
Campers are requested to arrive and set up before dark.
Does the room/visit charge include use of the facilities?
Yes. All Sierra Hot Springs overnight guests have full access to the pools, trails, dressing facilities, sundeck, etc from 2pm on your arrival date until 2pm on your departure date.
Can I get my membership when I arrive?
Yes. It is not necessary to have a membership before you visit, you may get it when you first arrive.
Why must I pay for a membership to visit Sierra Hot Springs?
Sierra Hot Springs is operated as a nonprofit retreat facility, and as such, at least one member in a visiting party must carry an NACOB Membership.
What food options are available?
We have a wonderful restaurant in our Main Lodge. See our
Meal Options
for complete details.
Do you allow pets?
No (Not even left in your vehicle or in your RV.)
But we encourage you to pet our pets…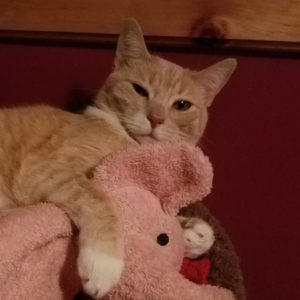 What is your policy on photography?
No photography allowed without permit.
What is your phone policy?
Rooms are phone-free. Cell phones should be used at your own discretion or turned off upon arrival. No cell phones or electronic devices are allowed in the pool areas. We ask that you turn the volume off on your devices in all areas to maintain the peaceful environment.
Do you have Wifi?
Bring your laptop and access free high speed wifi at the Main Lodge or the Globe Hotel.
What is Sierra Hot Springs policy towards families with children?
Families are welcome to visit Sierra Hot Springs. Please read through this section for the complete details, as well as our Kids' Code of Conduct.
Are children allowed?
Children under 18 must be accompanied by a responsible adult at all times. We highly recommend that at least two adults arrive prepared to take turns supervising a child, freeing each other to enjoy a soak, massage, meditation or other child-free activities.
Is there a minimum age requirement?
Guests must be 18 years or older, or accompanied by parent/guardian.
What areas of the pools are open to children?
Children are allowed in the Temple Dome Warm Pool from 11 AM to 6 PM only. Children are allowed at the Phoenix Baths 24 hours per day. Children under 15 are not allowed the Meditation Pool, the Temple Dome Hot Pool and the Sauna which are adults only areas.  Families with children should read our Kids' Code of Conduct prior to arrival. If you have questions or concerns about our policies for families, please contact us for clarification before your visit.